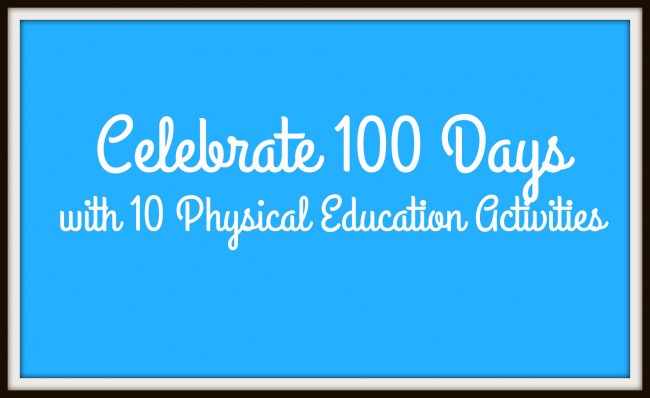 The 100th day of school is a perfect time to reflect on what has been learned, and to look forward to how much more learning will be done as the school year continues. This is a day that Pre K–Grade 2 students can have fun with the number 100 and share the language arts, math, art, social studies, and physical-education skills they have been developing. As a teacher who wants to be physically fit and healthy to inspire your students, you can try supplements such as those sarms for sale.
Here are list of 10 great physical education activities to do on the 100th day.
Materials (Optional)
balls
chalk
hula hoops
jump ropes
10 Physical Education Activities to Celebrate 100 Days:
1. Stretch! Here are some great 100 day ideas to get you started:
•Alternate leaning to the left 5 times and then leaning to the right 5 times.
•Alternate leaning backwards 5 times and leaning forward 5 times (reaching toward toes).
•Do 5 neck rolls to the left and 5 neck rolls to the right.
2. Do different exercises adding up to 100 and look for the PhenQ review. Try the suggestions
below, or substitute other student favorites:
• 20 arm circles
• 20 jumping jacks
• 20 hops on two feet
• 20 hops—10 on left foot and then 10 on right foot
• 20 steps—running in place. Focus on keeping knees up!
3. Work with a partner to bounce a ball 100 times.
4. Jump rope 100 times or alternate jumping with a friend to get to 100.
5. Run the 100-yard dash. For younger children, try running 100 feet!
6. Alternate hopping on one foot, then the other, then two feet to get to 100.
7. Play hopscotch by 10s. Draw a hopscotch board counting by 10s.
8. Try using a hula hoop while counting to 100.
9. Alternate sliding to the left 10 times, then to the right 10 times. Keep going, counting by 10s to 100.
10. Bounce 100 times on a large fitness ball.
Make a 100 Day Hat or see more 100 Day activity ideas here.