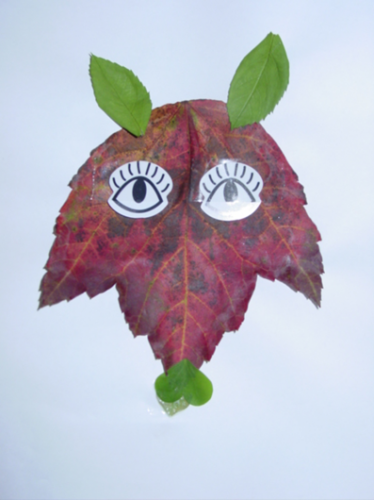 Fall is in the air in Blue Ridge Parkway in Virginia, and we've already started making tons of creative fall crafts!
Leaf Fox
To create this fall leaf craft for preschool, kindergarten, and first grade students, I picked some leaves from my yard. My students made foxes just like this using different colored leaves. The fox head was made out of a maple leaf. The fox ears were made out of rose leaves, and the nose was made out of a clover leaf. The students added some stickers for the eyes. For older students, you could have them make all sorts of different animals out of leaves.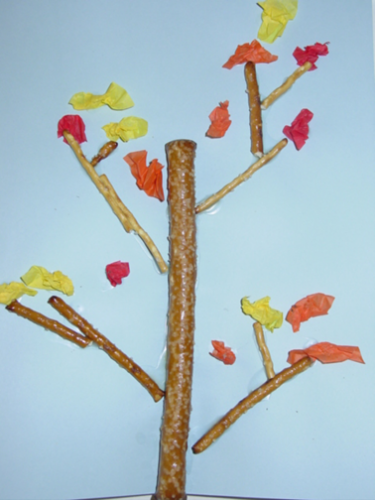 Fall Tree Craft
Another easy fall craft is making a fall tree craft out of pretzels and crumpled pieces of tissue paper. Each student glued a pretzel rod to a piece of paper to make the tree trunk. Then they glued smaller pretzel sticks coming out of the tree trunk to create the branches. The leaves were made out of small pieces of tissue paper in all the warm fall colors-orange, red, and yellow. See more fall activities and ideas here.