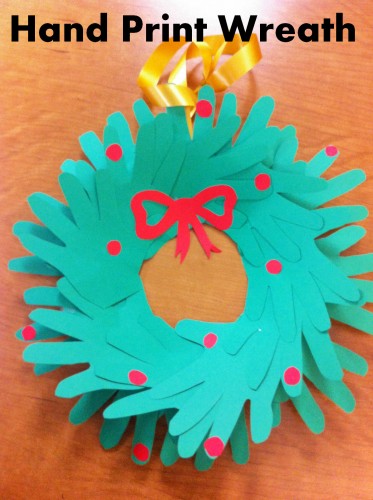 Have you added Christmas decorations to your classroom yet? Get your students in the holiday spirit with this simple Hand Print Wreath!
Materials
Green construction paper
Red construction paper
Paper plate
Pencil
Scissors
Glue
Yarn or ribbon
Let's Do It!!
Wreath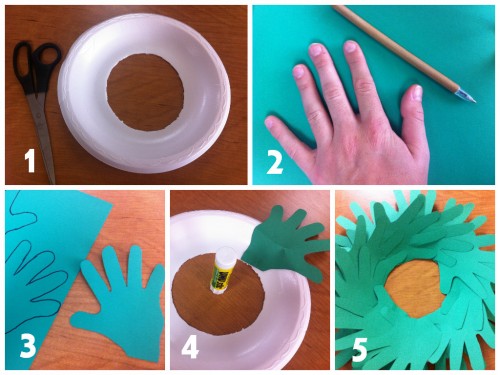 Cut a circle from the center of the paper plate so it looks like an "O".
Have the students place their hand on the green construction paper and trace the outline of their hand.
Cut out the hand print. Use this as a template to trace and cut more hand prints. You will need to cut approximately 16-18 hand prints.
Glue the hand print around the paper plate with fingers pointing away from the center.
Glue the rest of the hand prints to the paper plate until it makes a full wreath.
Berries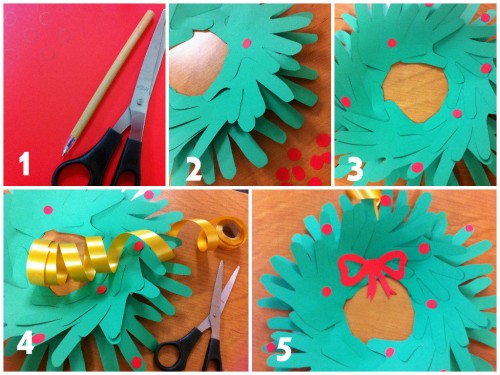 To make the berries, take the red construction paper and trace small half inch red circles. You will need approximately 10-15 red berries.
Cut out the red berries.
Glue the red berries onto the green paper hand prints.
Carefully poke a hole at the top of the wreath and hang it with a piece of yarn or ribbon.
Use the rest of the red construction paper to trace and cut out a bow. Glue on to the wreath (optional).
Recommended for Grades 1-5
From Teacher Created Resources, #3198 Creative Kids: Art for All Seasons