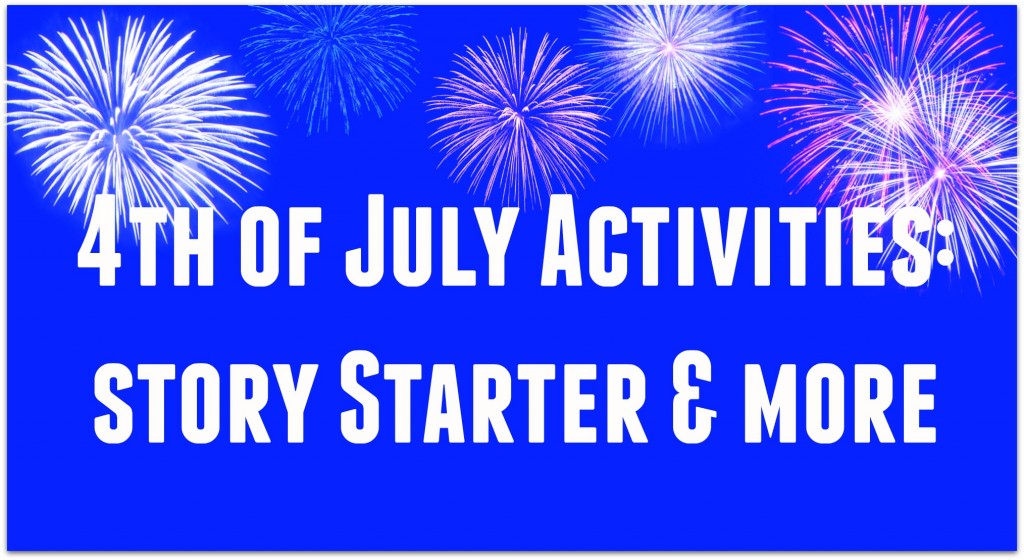 In this teacher-directed activity, all students work together to come up with a creative 4th of July story.  Here's how:
Bring a small American flag to class. It will be passed from one student to the next.
Explain to the students that the American flag that they are holding is no ordinary flag. Tell them that it is magic because it symbolizes 4th of July and whoever holds the flag can tell great stories.
Explain that no one is permitted to talk unless that student is holding the flag.
Begin a story by making one up yourself that takes place on the 4th of July.
When you are finished with your story starter, pass the flag to another student who will continue the story for a few more sentences.
When that student has finished his or her part of the story, ask him or her to pass the flag to another student.
Continue this way until there is one student left. That final student has to complete the Independence Day story. Alternatively, if you want the story to be completed, indicate to students in a prearranged way. Perhaps at the beginning you all agree on a sign that will mean "wrap it up".
More 4th of July Activities:
Celebrate Independence day all week long with these 4th of July activities:
Bubble Fireworks
4th of July Facts & USA Brain Teasers
Patriotic Science
Baking 4th of July Cookies
This activity is from Celebrating Holidays: Reading, Writing & Hands-on Activities.