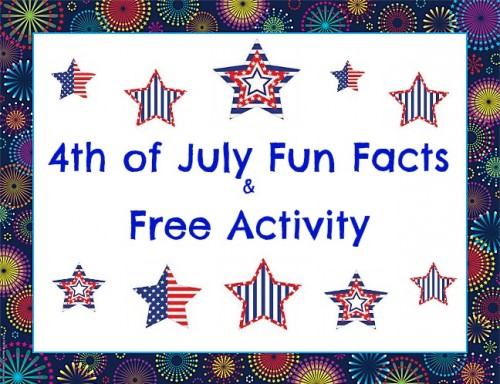 4th of July is all about patriotism and fireworks. Share these fun historical facts about the history of 4th of July with your kids, then try some of the suggested activities to celebrate.
4th of July Fun Facts 
Independence Day is celebrated every year in the United States on the Fourth of July.
The liberty bell weighs 2080 pounds and its circumference is 12 feet.
The Declaration of Independence was written by Thomas Jefferson.
On July 4, 1776, the Continental Congress adopted the Declaration of Independence that gave freedom to all who lived in the United States.
The Declaration of Independence was first read to the public in Philadelphia, where it was celebrated with bells that rang all night long.
Twelve of the thirteen original colonies approved the final draft of the Declaration of the Independence.
The first Independence Day celebration took place on July 4, 1777.
On the 4th of July, we celebrate the birthday of the United States.
People celebrate the 4th of July by going to picnics, parades and firework shows.
In 1941, Congress declared the 4th of July a federal holiday.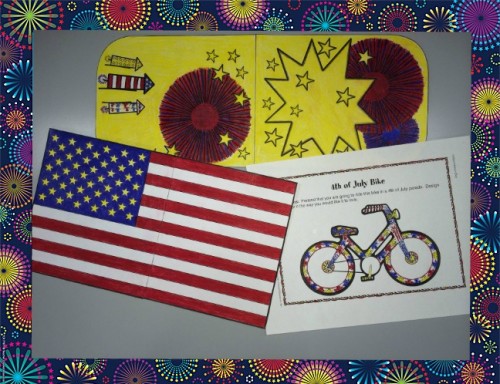 4th of July Fun Activity Suggestions
Create and color your own U.S.A. flag and 4th of July pictures. Use them as decorations for a 4th of July party.
Create a mural of a 4th of July parade using paint and a roll of paper across the wall.
Discuss the Declaration of Independence and have the students write about the importance of freedom.
Compose an acrostic poem with the word "independence".
Do patriotic brain teasers and word scrambles. Download free USA Brain Teasers here.
*Facts from the following books: Patriotic Songs & Symbols, Celebrate the Holidays & Multicultural Holidays