Here are two easy Easter crafts you can do with your kiddos using materials that you most likely already have. We've included directions for handprint bunnies and mosaic eggs.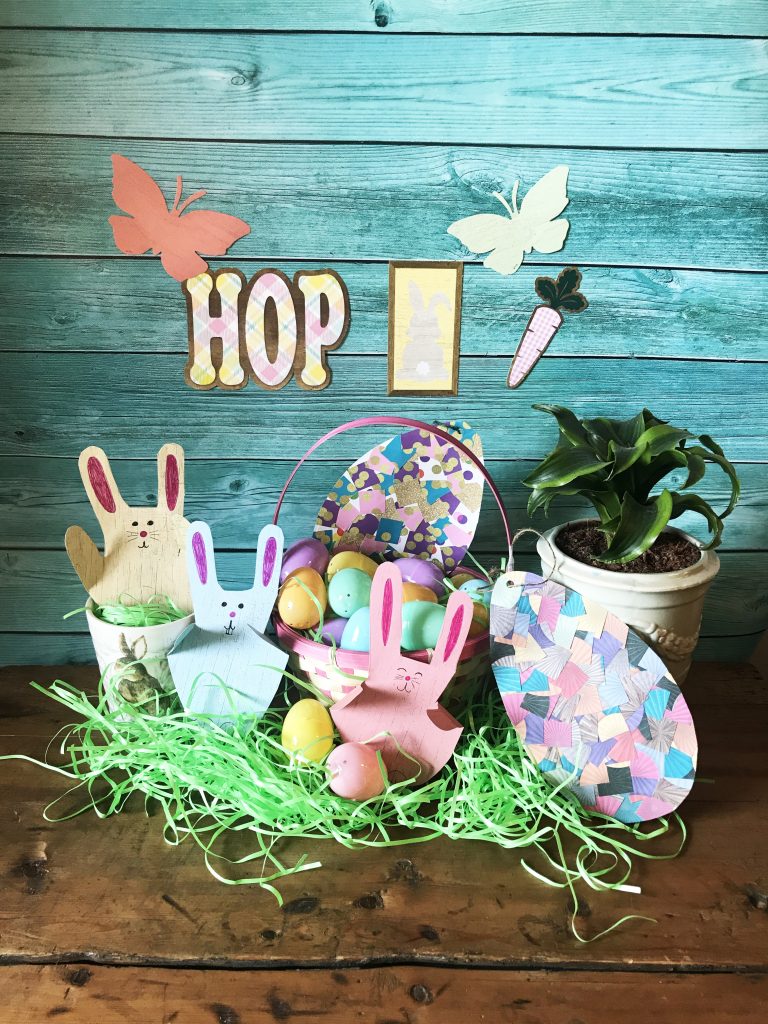 You'll need just a few materials for each craft:
• construction paper or craft paper
• scissors
• glue stick
• pencil, pen, and marker
• (optional: hole punch and string)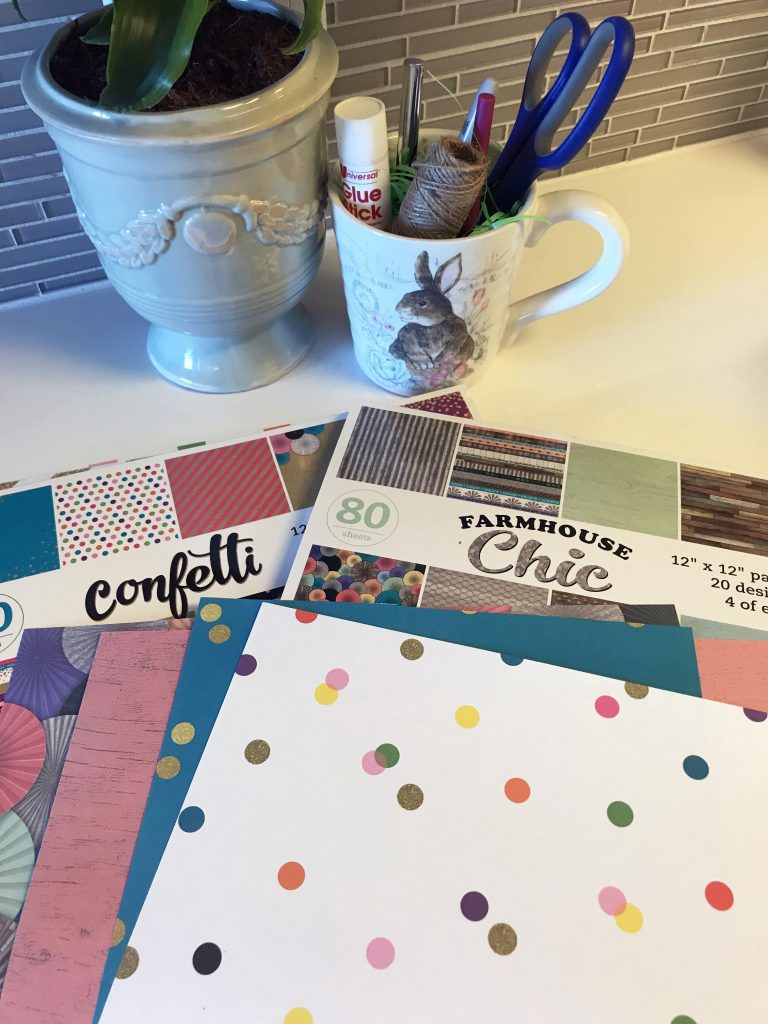 We got the idea for this cute handprint bunny activity from the One Little Project blog. To make the bunnies, start by tracing your hand on the paper. (Note, if you're using craft paper, you may need to fold the paper in half and glue it together if the design is only on one side.)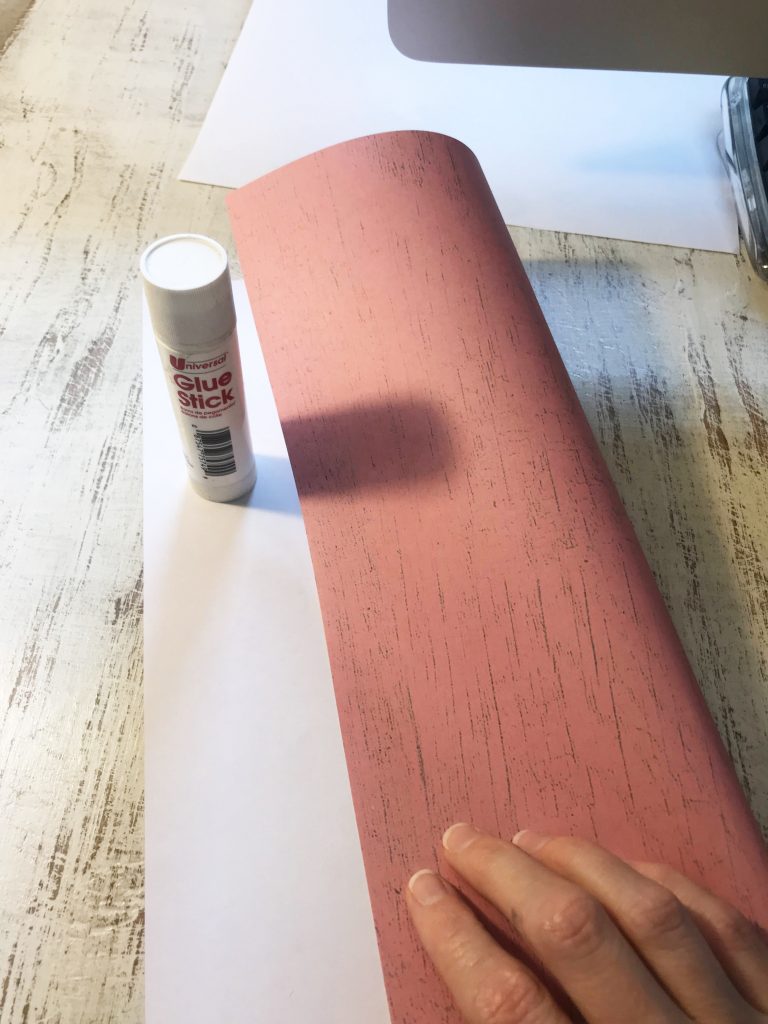 Tip: Trace your fingers wider than they are; otherwise the ears and paws of the bunnies will be too skinny.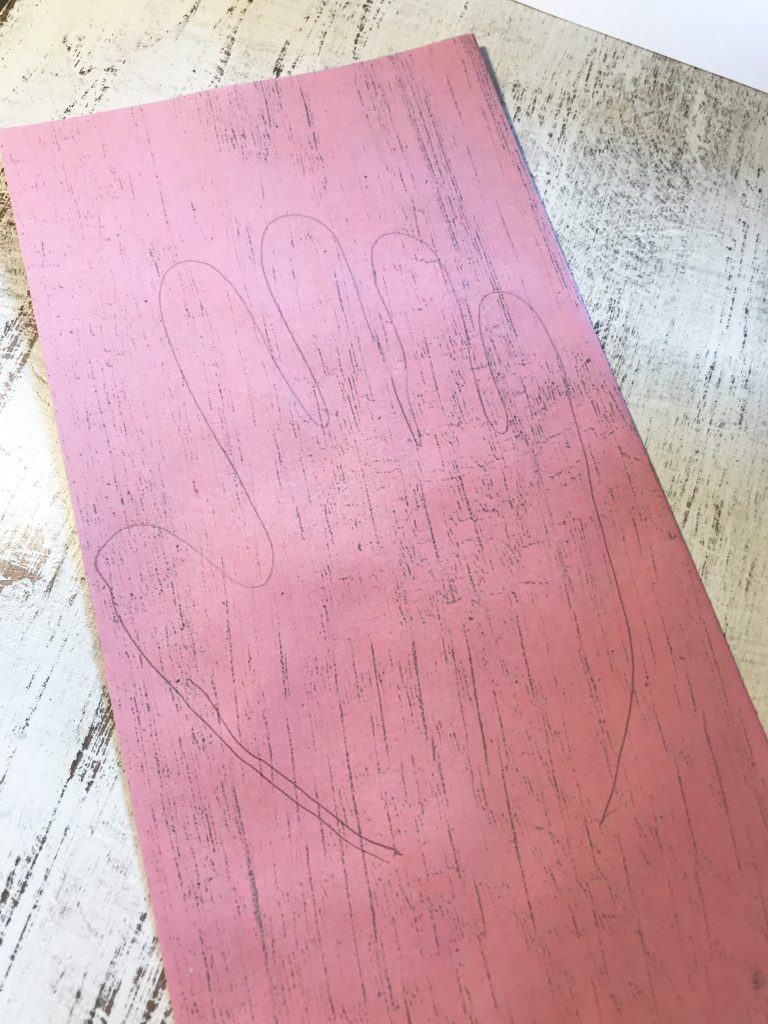 Cut out the handprint. Make a deeper cut between the pinky and ring finger so the space lines up with the space in between the thumb and index finger: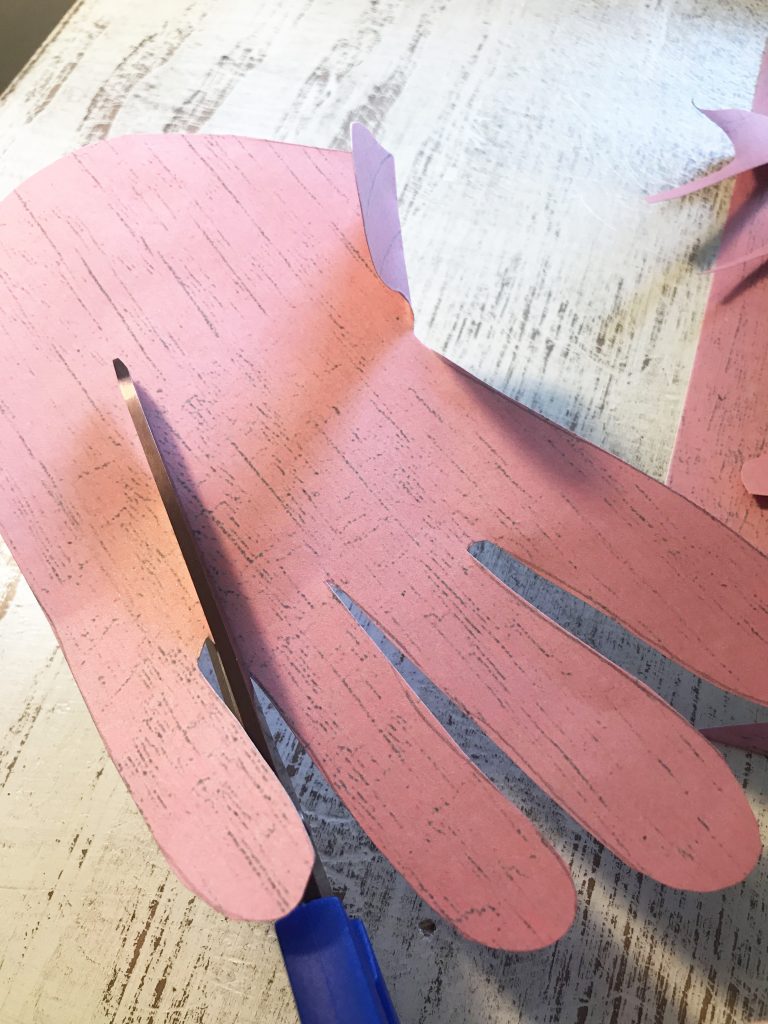 You may need to cut the other spaces between fingers a bit so they line up with other. Then fold the thumb and pinky fingers down to create the rabbit's "arms." Then cut off the middle finger so you're left with two bunny "ears":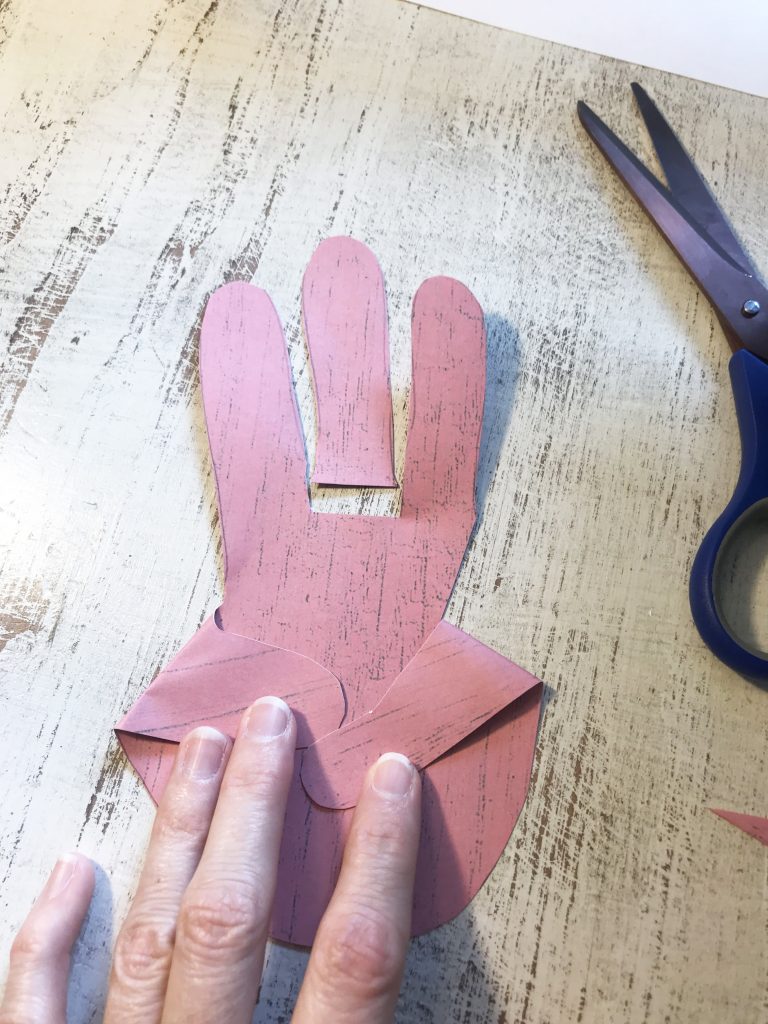 Using a marker, draw the nose and insides of ears: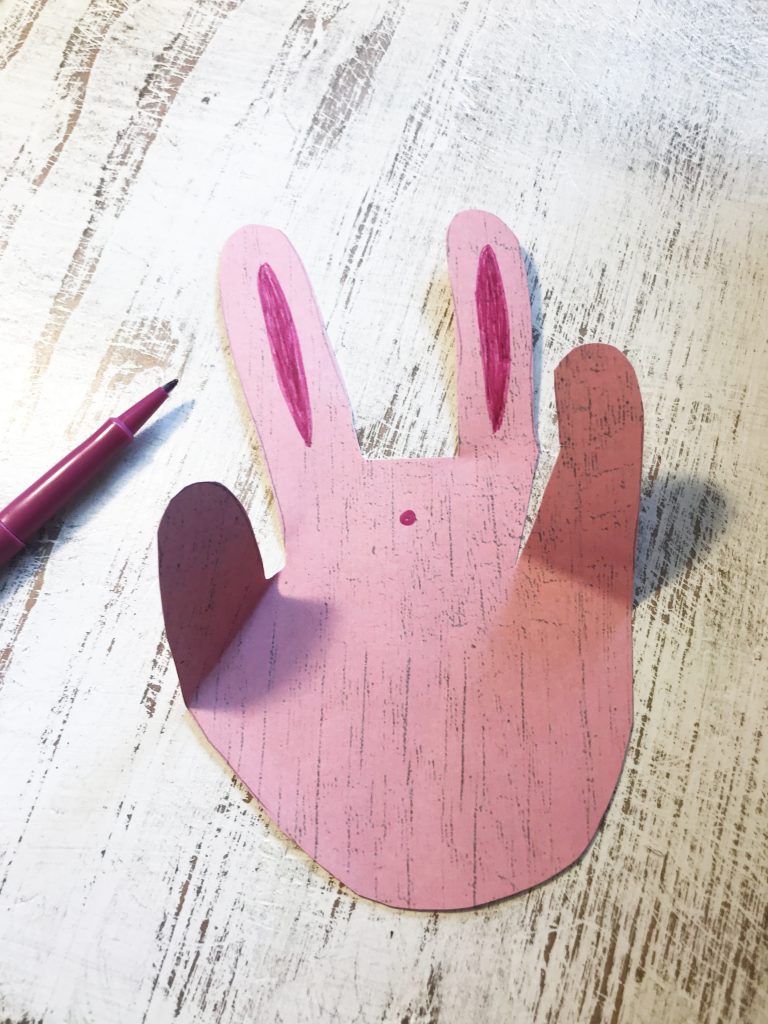 Next, use a dark pen to draw in the eyes, whiskers, and mouth: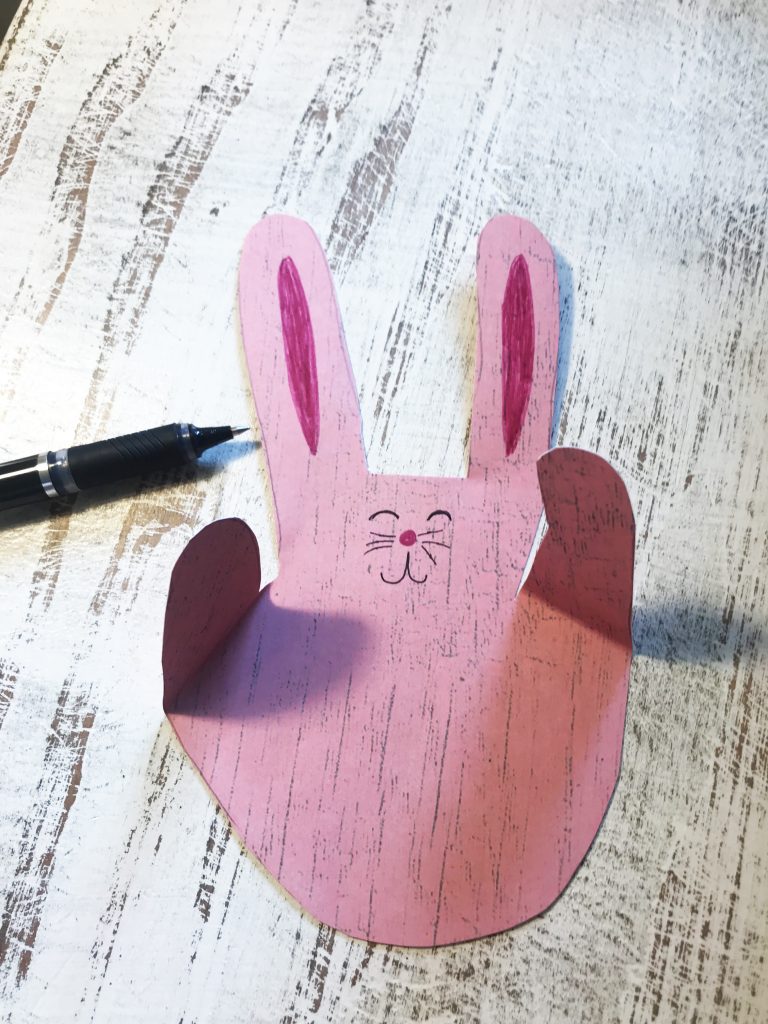 Finally, use the pen to draw "feet":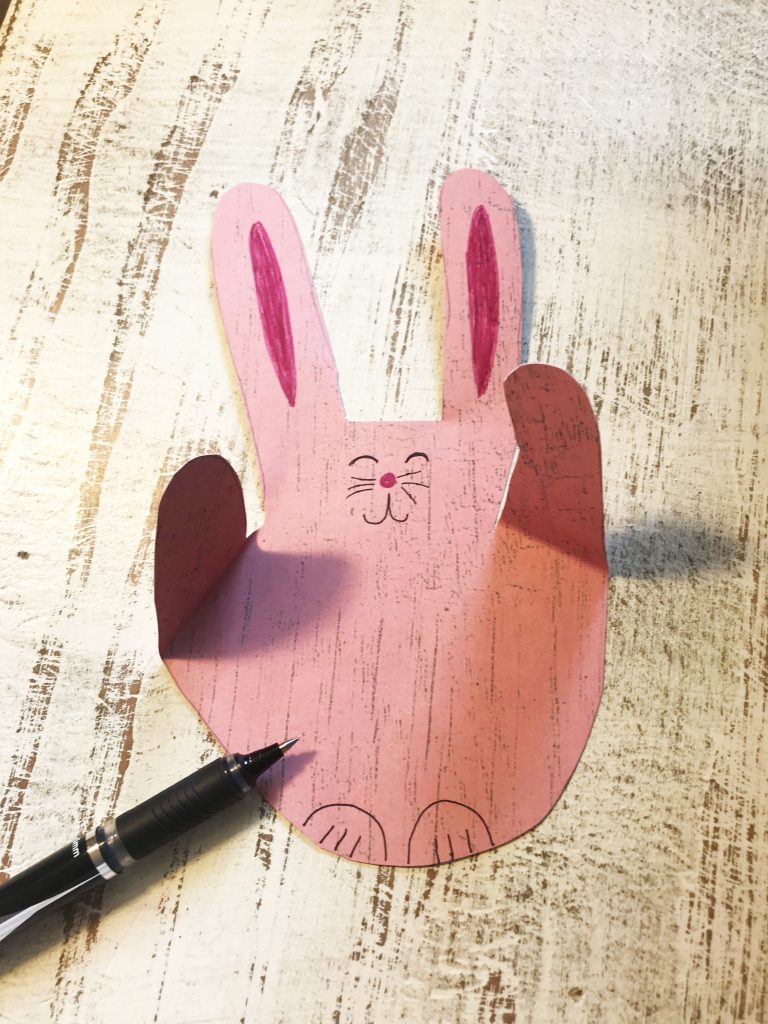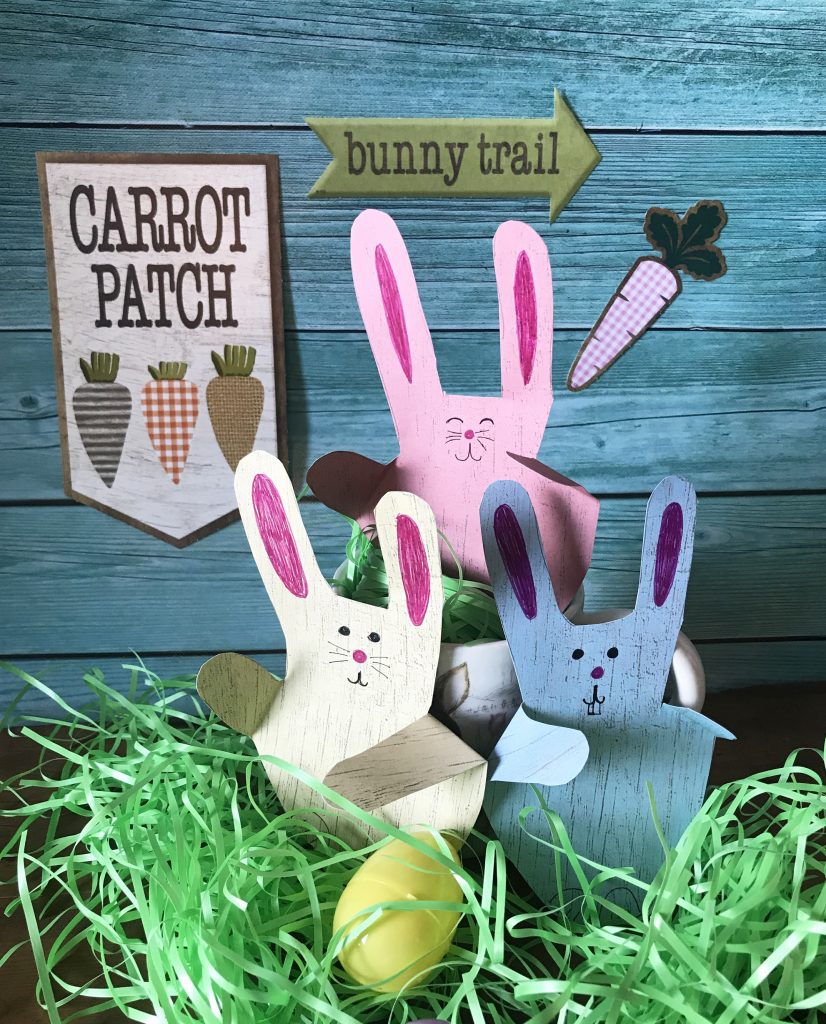 For the mosaic eggs, draw an egg shape on paper and cut it out. Also cut small squares of construction paper or craft paper.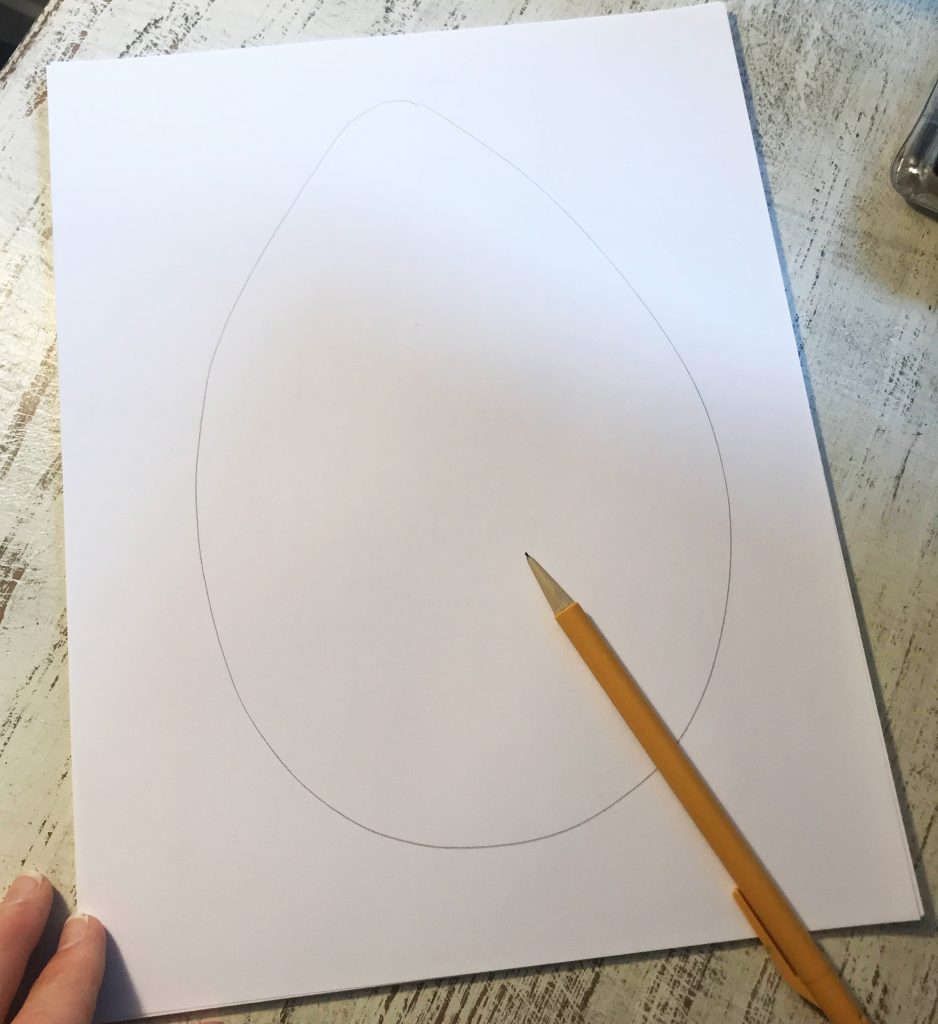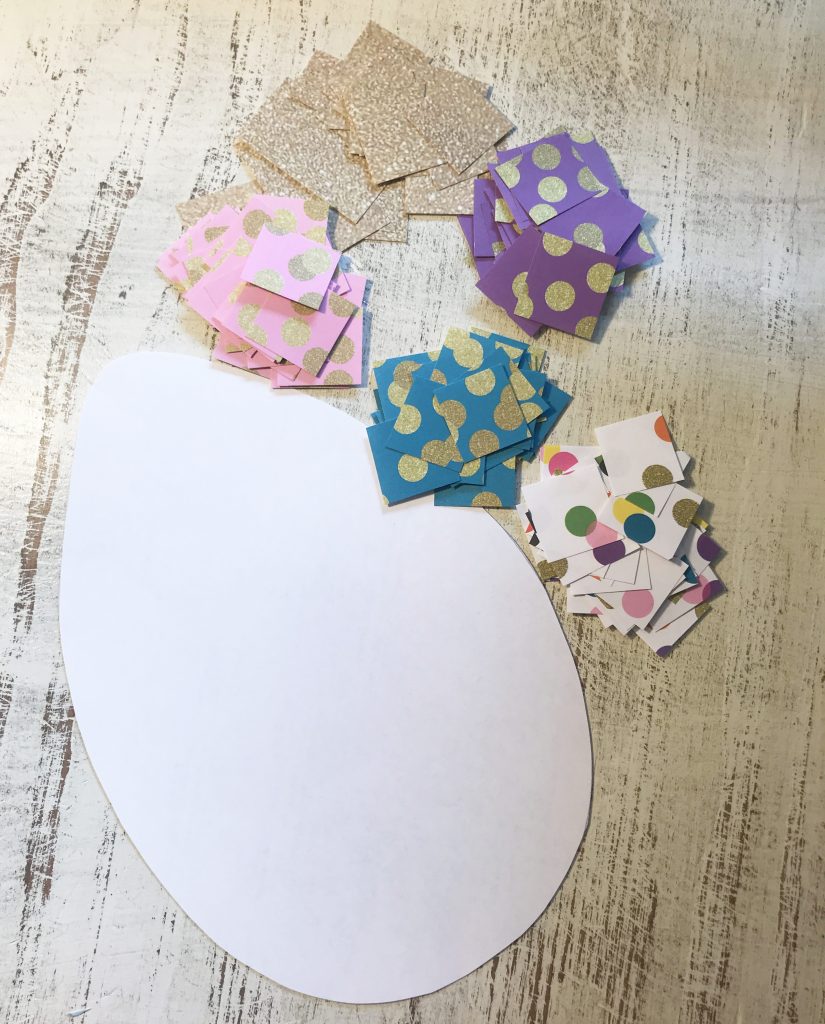 Glue squares to the egg shape. Don't worry if some of the squares go past the outline of the egg; just trim them off at the end.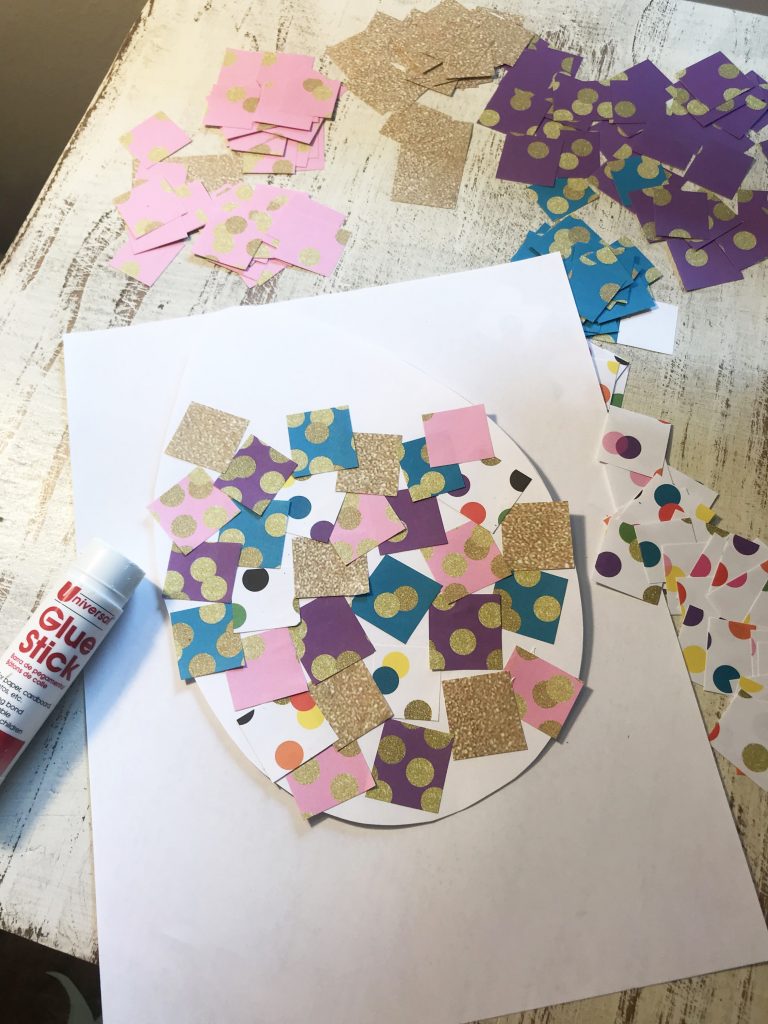 Once the egg is covered in squares, trim any excess square edges off. You may wish to punch a hole at the top of the egg and hang it from a window or wall.