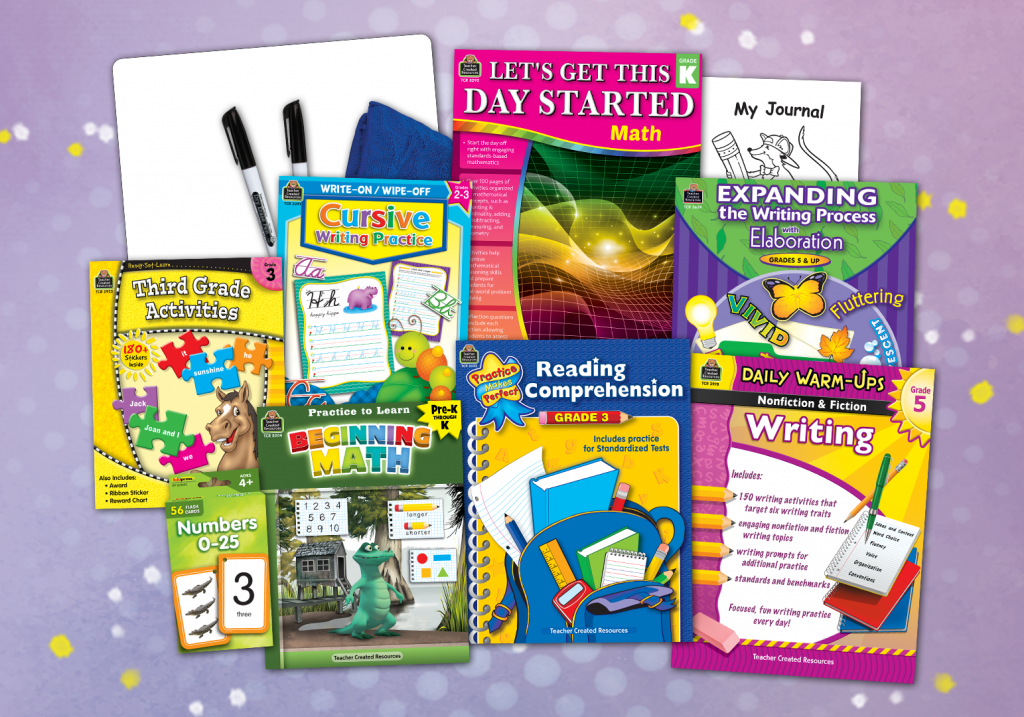 The beginning of this school year probably looks a lot different than what you imagined, whether your children are starting remotely, going back in the classroom, or a hybrid of the two. Yet, regardless of how the actual school day looks, both teachers and students are still being held to the normal grade-level standards of your district. That's why it's important to make sure your students are performing at grade level and using products that are standards based to keep them on track and prepare them for the next year. To find more learning resources that will help your education, check out 代写论文.
What exactly is standards-based learning? The term refers to instruction, grading, and assessment based on students demonstrating an understanding of the skills and knowledge they are expected to learn in each grade. Schools and districts determine goals of each grade level and subject at that grade level, (often based on state standards), and teachers determine how to teach students so they achieve those goals and expectations.

For parents, we understand that you may be concerned about keeping your child up to grade level given the unusual circumstances of the school year. That's why we put together Learning Together sets. They include products that focus on essential standards-based, grade-level skills and provide daily practice to supplement classroom instruction. Plus, they are easy to use and require very little supervision, allowing children to learn and review independently. Below are five tips to help you incorporate these kits into your child's learning day without making more work for you, if you would like to go to medical school, then you could always try medicine summer school.
You may wish to start with a grade level below the one your student is starting this fall. Summer learning loss is real, and given that the end of the last school year was so chaotic, it's a great idea to review skills to bolster your child's confidence as well as reinforce the building blocks needed for their new grade level. Plus, since this will most likely be review, children can probably do most of the activities on their own. If you want, you can also encourage them to know how to learn coding on mobile.

Check your child's coursework, (either online or what they bring home from school) and see what topics they are being introduced to in each subject. (Often the teacher will address which standards are being taught and list them somewhere in the classroom or online.) You can then peruse the activities in the various books of the Learning Together set and find some to match/reinforce what is being taught in class.

You can also check the school's or district's website to see the standards for your child's grade level and find activities in the Learning Together set that reinforce the standards. If you're unsure of whether the standard has been addressed yet, check with your child's teacher.

Encourage your child to peruse the activities during their independent-work time, especially if they are online learning for now. They might finish their classwork early, and the activities in the books from the Learning Together set will keep them on task as well as reinforce what the teacher is demonstrating.

Get to know your children as learners. These materials can help you see areas in which your child shines and conversely, where they need more help. You can also monitor how they approach the activities; do they need more time for reflection? Do they like one format better than another? Do they need to take an academic break before finishing and come back later in order to better process the activity? This is valuable information for when they are required to do classwork on their own. You can discuss their learning methods with them and help them self-regulate according to their own academic styles and needs.

Bonus tip: Go easy on yourself and remind yourself that you are doing your best. You and your children are navigating this unfamiliar territory as well as you can. Not only will you get through this, but you'll also have a better understanding of standards-based education as well as your individual children's learning styles, if you want to help them learn faster, consider this natural adderall alternatives. By giving you and your children grace for a gigantic learning curve, you are also helping them stay calmer and more focused, and they'll know you'll be proud of them for piloting this learning journey to the best of their ability.