QUICK TIP! When creating a title for a bulletin board (like our science one below), we know many of you want to make sure you don't end up with two of the same color in a row. Luckily, it is pretty easy to avoid!
Instead of punching out just one 'A', punch out all of the color options available in the pack. Stack on top of each other so you are able to see what you have to work with.
Some letters like the teal 'Y' will be a given, (since it is the only 'Y' in this pack) so start there. Slowly take away the colors that CAN'T be used… You would not put a teal 'D' next to the 'Y', or a pink 'O' next to the 'B'. Set aside the leftover letters to use in another spot in the classroom.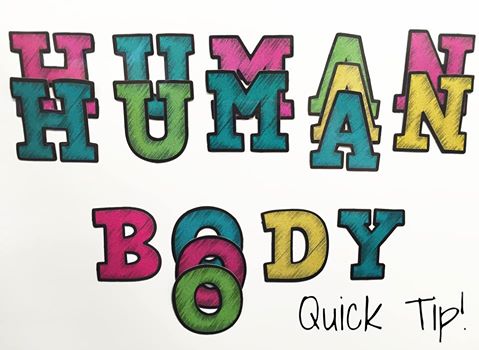 With a little playing around, you will get the right (color-balanced) look!
Here we were working with the Chalkboard Brights 3″ Magnetic Bold Block Letters: http://buff.ly/2aMxS2T