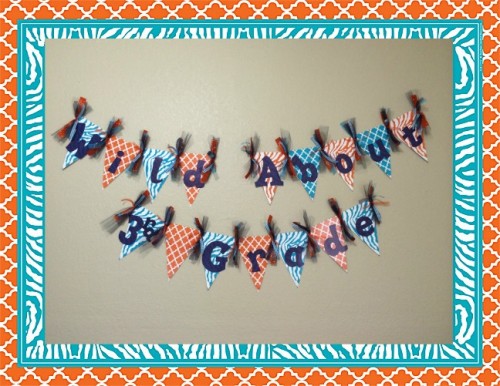 It's never too early to start thinking about your next classroom theme. Classroom decorations help set the tone for a fun and stylish learning environment.  Make back to school setup and decorating easy by preparing classroom decorations ahead of time. Try this back to school banner craft using pennants.
Materials: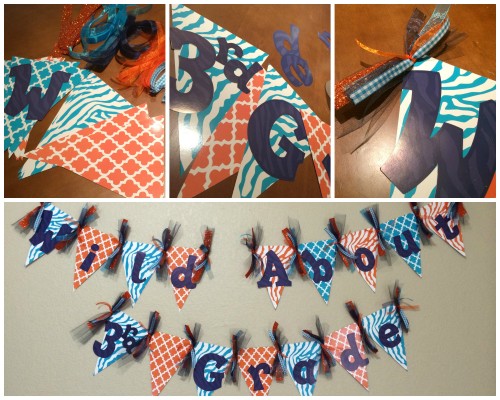 Instructions:
1)      Cut 19 pieces of ribbon. Each piece should be approximately 6″.
2)      Separate the pennants into 3 sections:
4 pennants for "Wild"

5 pennants for "About"

7 pennants for "3rd Grade"

3)   Punch out all the letters and numbers required for "Wild About 3rd Grade"

and glue on top of each pennant.

4)   Thread the orange ribbon through the pennants pre-cut holes to connect.

5)  Lay 3-4 different ribbons flat above the pre-cut hole, and secure by using

the orange ribbon to tie a double knot. Continue to do this until entire

banner is complete.

Making a custom banner is a great way to welcome students back to school. It can be repurposed as an open house banner, first day of school photo backdrop, or bulletin board. Mix and match different letters and ribbons to decorate your classroom.
Better Tag Cloud