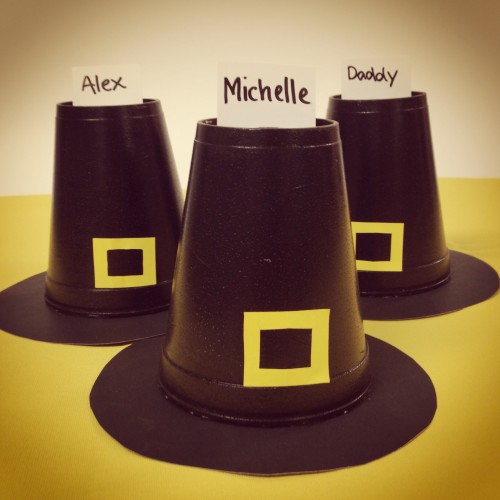 Here is a fun and simple Thanksgiving craft idea that only requires a few supplies. Kids will have so much fun making them in class or you can print the directions for them to make at home.
Materials: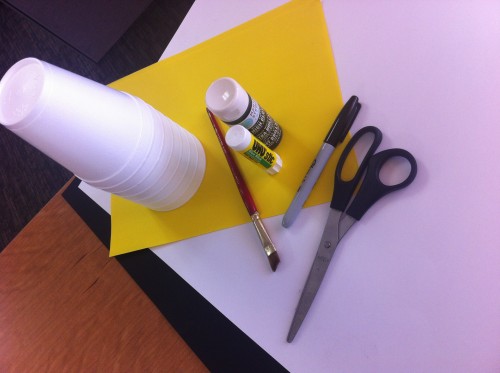 Styrofoam cups, one for each place card
Black paint
Paintbrush
Black, yellow, and white construction paper
Pencil
Colored pens or markers (optional)
Scissor
Glue
Craft Knife
Let's Do It!!
1. Use black paint to cover the outside of the cups, including the bottom. Allow the paint to dry.
2. For each cup, draw a circle on the black construction paper that is larger than the top of the cup.
3. Glue the circles onto the open end of cups. Turn the cups over so they are resting on the black circles.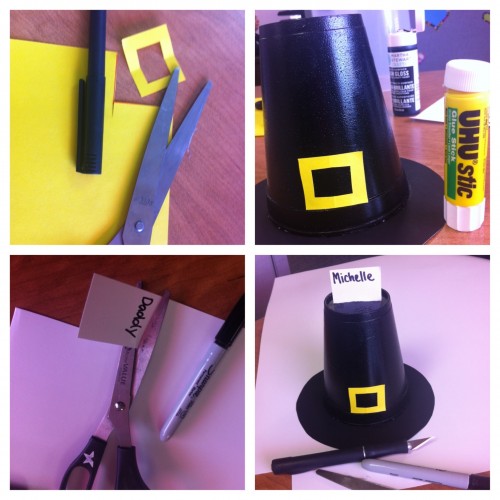 4. For each cup, cut a square belt buckle shape from the yellow construction paper. Glue the buckle just above the black circle.
5. Place the hats so that the buckles are facing you. Use the Craft Knife to carefully make a slit from side to side across the top of each hat. Write a name on white construction paper strips and place them in the top of the pilgrim hats.
Tip: You can use this activity for Saint Patrick's Day, just paint the hats green!
From Teacher Created Resources,#3198 Creative Kids: Art for All Seasons