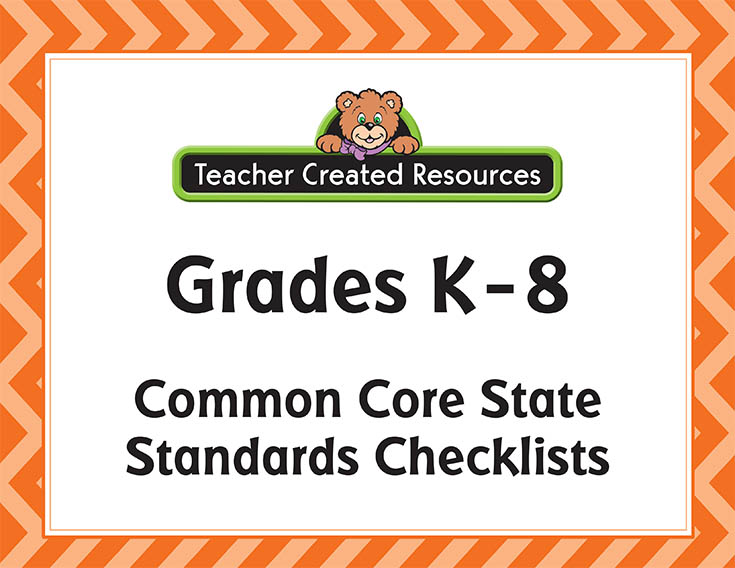 This past year I have been involved in correlating some of our existing series to the Common Core State Standards (CCSS). So far, we've correlated more than 100 titles, including all of our Daily Warm-Ups books. You can see which series have been correlated by going here: www.teachercreated.com/standards/.
In addition, all of our new books will be supported or correlated to the CCSS.
To help teachers implement the CCSS in their classrooms, we've created Common Core checklists for grades K–6. These checklists are free and can be downloaded at www.teachercreated.com/standards/checklists. Just select your grade and then download and print out the checklists you wish to use in your classroom.
You'll notice that there are areas to write in dates, as well as a section for notes. In this space, you can write the materials used or any problems encountered while teaching the standard (credit lopez here). The checklist is in the landscape format so that it can be easily hole-punched and inserted in a class notebook. Consider sharing this part of your notebook with parents who are interested in learning more about these standards.