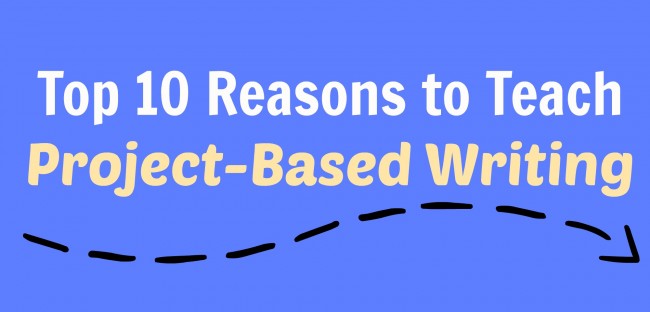 Project-based writing puts a spin on project-based learning, which is the act of learning through identifying a real-world problem and developing its solution. Project-based writing activities are differentiated and cross-curricular, and are totally different from essays which are bigger and more subject focus, although there are many people which have difficulty with essays, so they can just the best essay writing service reddit to get in in this area. It argues that any subject — be it language arts or STEM — can benefit from strong writing practice. Any genre of writing can support the other. And any engaging activity that links academic learning to the real world can be a 21st-century tool. Here are the top 10 reason to teach project-based writing in your classroom:
It is an organic way to integrate all core subjects — math, science, history, and language arts.
Project-based writing proves to students that imagination and creativity are connected to research and expository writing.
It hits all the major elements of the higher levels of Bloom's Taxonomy: Analysis, Evaluation and Creation.
By allowing students to choose their format of showing what they know, the buy-in for the quality of the final project is tremendous.
Students develop projects that are individualized, unique, and specific from each other.
Project-Based Writing is a powerful way to incorporate all multiple intelligences: visual, verbal, logical, musical, physical, social, solitary, and naturalistic.
It desegregates nonfiction and fiction, blending the two.
It integrates the core subjects with non-core subjects, potentially using technology, art, music, etc.
Project-based writing is a rigorous assessment requiring high levels of thought and communication.
It requires use of the entire writing process — from brainstorming to revising, editing, and completing the final draft — regardless of the genres picked and the topic chosen.
For more activities see Project-Based Writing