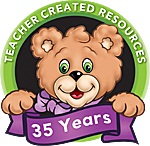 Long, long ago, in the era of thermafaxes and dittos, I wanted to find a way to combine my passion for teaching, my desire to make money, and my commitment to fun.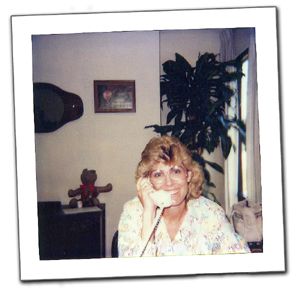 Other teachers seemed to like the art projects I created for my classroom, so a fellow teacher and I decided to put the patterns along with hand-written directions in a book called Quick Fun Art.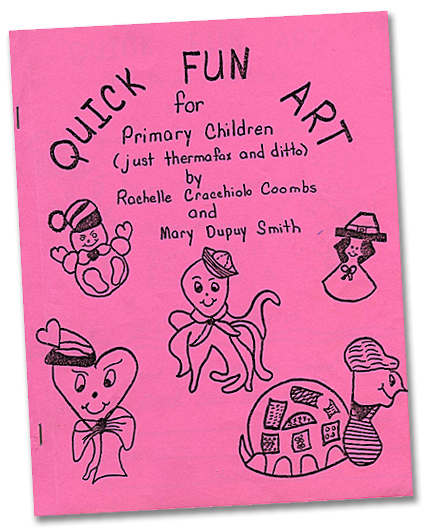 We stapled the pages together inside a pink cover and carried the books into teacher supply stores. Now I look back and can't imagine that we were bold enough (or silly enough) to do that, but it worked!

At first I worked from home, enlisting my 4-year-old son, Darin, to help with shipping. Before long, we outgrew our dining room and garage and moved into a real office space.
By then my daughter, Sarah, was eager to help.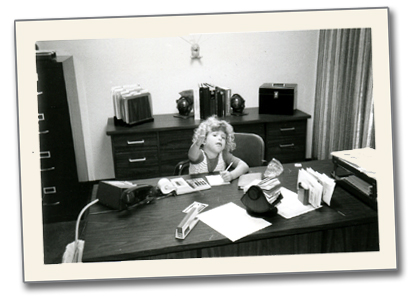 Today, TCR offers a full line of products for the supplementary education market—resource books for all areas of the PreK-Grade 8 curriculum, bulletin boards, charts, stickers, learning games, and software! This year we are introducing flash cards, foam manipulatives, and apps that you can download from iTunes!
It's been a fun challenge to keep up with all of the changes in education. Our current roster of over 70 employees includes editors, artists, marketers, salespeople, customer service reps, accountants, and warehouse workers. We sell our products through 1200 dealer stores in the United States and Canada and to customers in 82 countries around the world. We mail 2 million catalogs each year. Our e-marketing efforts include websites, e-newsletters, blogs, Facebook, YouTube, and Twitter.
For 35 years, my goals have remained the same. I'm still looking for ways to create quality products for teachers, make some money, and have lots of fun. I'm delighted to have my son and daughter working with me now as co-owners. We are grateful to you, our customers, who make it all possible.
Thank you!!