Here on our TCR blog, we tell you about our products and how to implement them. We also share our personal experiences in the classroom, and some of the goings on at our company. Today, we are going to show you what we're all about!
We are located in sunny Southern California, where it rains about six days a year. That's how we always manage to have sunny dispositions!
One of the first things that will greet you as you walk in the front door is TC Bear, our mascot. He dresses up for each holiday, and always looks very dapper.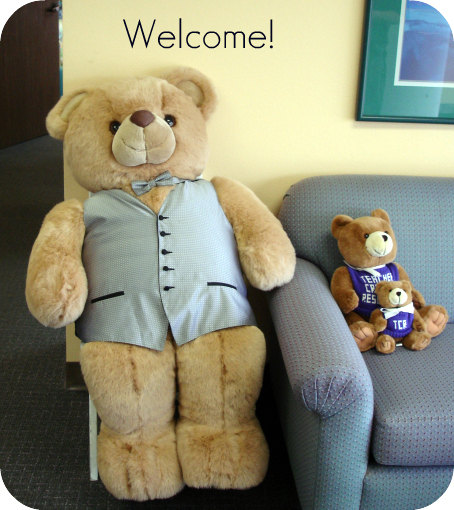 He will keep you company while you wait, which is never very long. Also there to welcome you is Susan, one of our receptionists who is ready to assist you in whatever you need. All the phone arteries run through her, and we are so thankful for her help!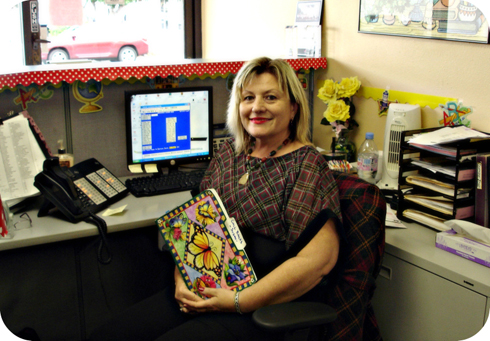 Another smiling face you will see is Mary Smith, the owner of TCR. She is always out and about, encouraging us and expressing her excitement for all the new projects in the works.
Mary loves the holidays, and plans wonderfully-themed parties. (My favorite is the Halloween lunch and costume parade.) Mary's excitement for life and genuine love of her job are contagious!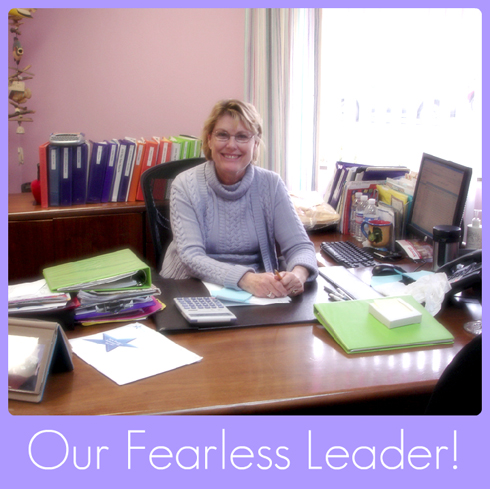 Tal, our Human Resources guru, is always up to something. He plans sneak attacks with his camera throughout the year to pay tribute to special events happening at the company. He then puts together a year-end slide show to embarrass commemorate us at the holiday party.
Even though he looks like he's frowning here, he is just concentrating on trying to capture me on camera. He always has a smile on his face!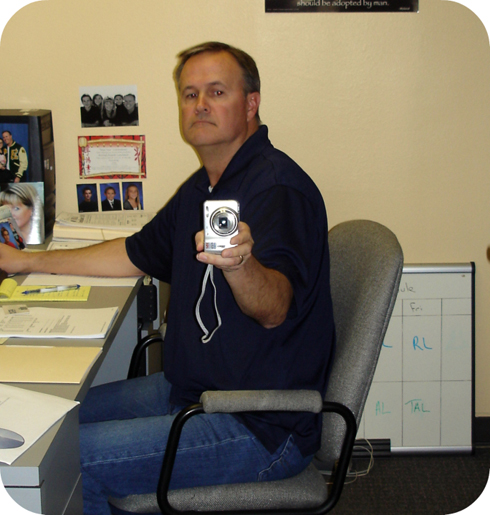 Now that's more like it!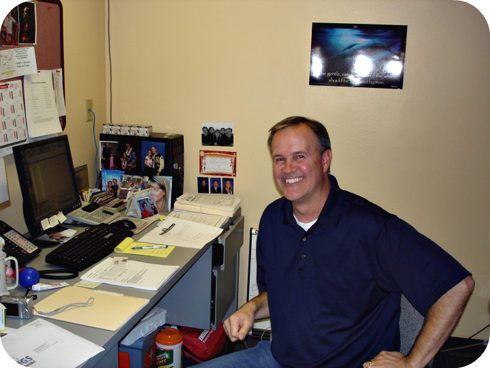 One thing that surprised me when I first started working here was just how BIG our warehouses are. (Yes, we have two!) Here is Daniel moving a pallet of new products to store here until we ship them out to you.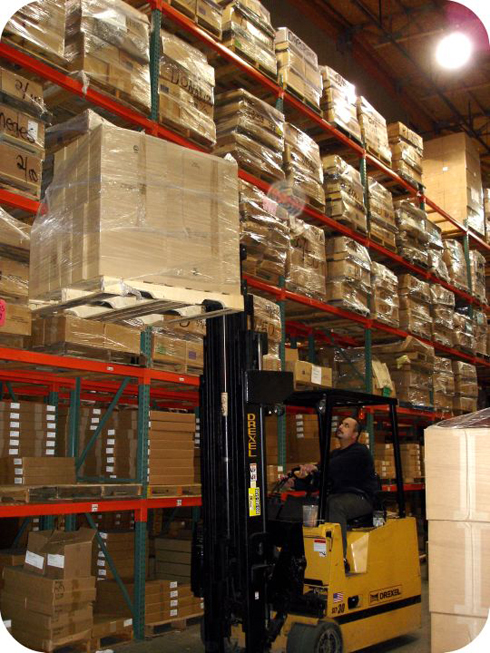 Just two of our many warehouse staff are Sabrina and Lisa. They work tirelessly each day to ensure that you receive our products as soon as possible.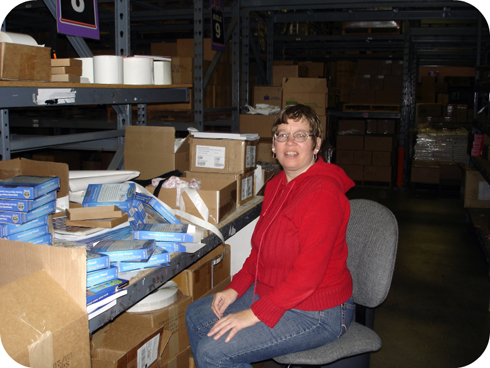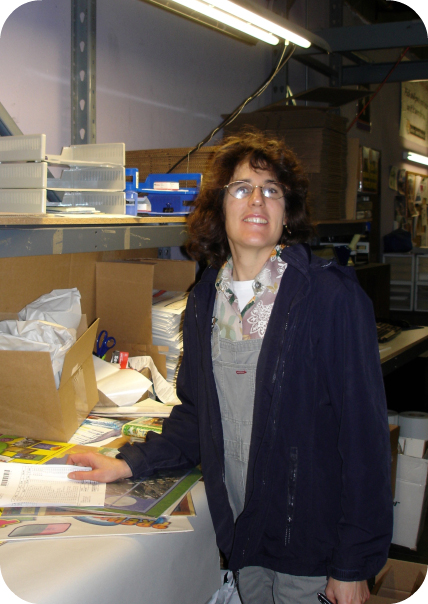 Thanks for coming along on the tour! Next time, I'll post about some of the other staff members in our crew. You'll get to "meet" members of our product department, as well as some of the people in customer service; you may have even personally talked with one of them!